Did someone say UNESCO World Heritage Site?
Sandy Place is located in a quaint little village (St Lucia) (where hippos roam the streets!) located right within a UNESCO World Heritage Site (The iSimangaliso Wetland Park) – South Africa's first ever World Heritage Site!
The 1,328,901ha Park (that's bigger than Ireland!), previously known as the Greater St. Lucia Wetlands Park, is the second largest protected area in South Africa, after the Kruger National Park, and incorporates SA's largest marine protected area, encompassing 220km of coastline.
iSimangaliso means miracle and wonder in Zulu, which is the perfect way to describe this astoundingly beautiful, fascinating, biologically-and-ecologically-and-culturally-and-historically rich and diverse area of our incredible Country.
iSimangaliso must be the only place on the globe where the oldest land mammal (the rhinoceros) and the world's biggest terrestrial mammal (the elephant) share an ecosystem with the world's oldest fish (the coelacanth) and the world's biggest marine mammal (the whale).

Nelson Mandela
Historically, Sandy Place has most often been hailed as "the perfect fisherman's paradise accommodation" (which it is!), but we think there are so many more reasons why having holiday accommodation here, in the heart of one of the world's last remaining truly pristine and unspoiled wilderness areas, is truly a blessing in the opportunities it provides!
Did you know?
Population of St Lucia (human)
just over 1000
Population of St Lucia (crocs)
just over 1000
Population of St Lucia (hippos)
just under 1000
Interesting! Seems like a well-balanced, diverse population to us! 😉
We could share for days on all that is to be encountered and discovered within the Park, but let's start with a broad overview of the 10 main regions within iSimangaliso.
Coastal Forest –
Including the remote and immaculate beaches of Mabibi, Island Rock, Lala Neck, Rocktail Bay and Black Rock, and a number of pristine reefs offshore; iSimangaliso's Coastal Forest area is the ultimate destination for snorkelling and scuba diving, as well as fishing and swimming.
Note: The Maputaland Coastal Forest is only accessible by off-road / 4×4 vehicles
Cape Vidal and the Eastern Shores –
Beach AND Bush!? Yes please! This section of the Park provides access to both land and sea wildlife watching, with creatures such as humpback whales, elephants, hippos, dolphin, buffalo and loggerhead and leather back turtles in abundance.
False Bay –
This area of the Park contains a diverse range of habitats, including shoreline, woodland, open savannah and thornveld. False Bay is located at the widest part of Lake St Lucia and includes one of the most valuable remaining patches of sand forest to be found in Southern Africa. This section of the Park offers visitors an abundance of fascinating smaller wildlife, from primates and antelope to butterflies and birds. The habitats here make for excellent bird-watching.
Kosi Bay –
Kosi Bay is a literal wonderland of lakes and wetlands that meet the Indian Ocean at the mouth of the estuary system, which is close to the Mozambique border. The lake system is made up of four lakes interconnected by meandering channels and wetland edges. It is one of Africa's most pristine and beautiful lake systems.
Lake Sibaya –
Visitors to this part of the Park often describe it as having an other-worldly quality that cannot be put into words. The Lake is estimated to be around 7 750ha and is the largest natural freshwater lake in Southern Africa.
A birder's paradise, the region is home to over 270 species, 62 of which are closely connected with the Lake in terms of their roosting, feeding and breeding habits and requirements.
Lake St Lucia –
Said to be "one of the most abundant, naturally-endowed and beautiful pieces of real estate on earth", Lake St Lucia is the literal heart of iSimangaliso Wetland Park, as it is this Lake that sustains the greater miracle that is iSimangaliso.
Surrounding the 80km long lake (23km at its widest point) are a marine zone of endless sandy beaches, warm tropical seas and coral reefs; thornveld and dry savannah on the western shore; and the uMkhuze swamps on the north.
This estuarine system is home to 155 species of fish, 71 of which use the Lake as a nursery. At least 24 of these are crucial in marine line fisheries.
Maphelane –
The small Maphelane region of the Park can be found at the base of the 183m high Maphelane Dune – SA's highest vegetated dune. Deep within lush coastal forest on the shores of the uMfolozi River, seabirds, water birds and forest birds abound. This is a renowned spot for fisherfolk and nature lovers and it is an easy walk along the beach from here into the village of St Lucia.
Sodwana Bay –
Sodwana Bay and the near-by uMkhuze sections of iSimangaliso encompass a rare eco-system mash-up that is home to the Big 7, with aquatic giants – humpback whales and whale sharks – joining Africa's better-known terrestrial Big 5: lion, rhino, elephant, leopard and buffalo.
But Sodwana Bay is most famous as one of the world's top 10 scuba diving destinations and is home to the Coelacanth, which was discovered offshore from Sodwana in 2000.
uMkhuze –
The 40,000ha uMkhuze wildlife reserve is one of SA's oldest, having been established more than 100 years ago. In addition to the Big 5 and more than 420 bird species, the reserve is also home to rare species such as cheetah and wild dogs. The uMkhuze River wends along the east and north boundaries of the reserve and it's banks are home to Sycamore Fig Forest. This pristine indigenous forest is the only one of its kind in Africa and some of its oldest residents are around 400 years and boast a massive 12m circumference.
Western Shores & Charters Creek –
Dukuduku Gate, just outside St Lucia, is the doorway into this spectacular Big 5 game sanctuary. Most of the Western Shores were, historically, taken up by forestry plantation. Over time, thousands of hectares of alien trees and vegetation have been removed to restore the landscape, which is now bustling with wildlife.
Charters Creek's lakeside setting on the Nhlozi Peninsula jutting into Lake St Lucia exudes a feeling of simpler, more peaceful times and is a much-loved and favoured destination in the Park.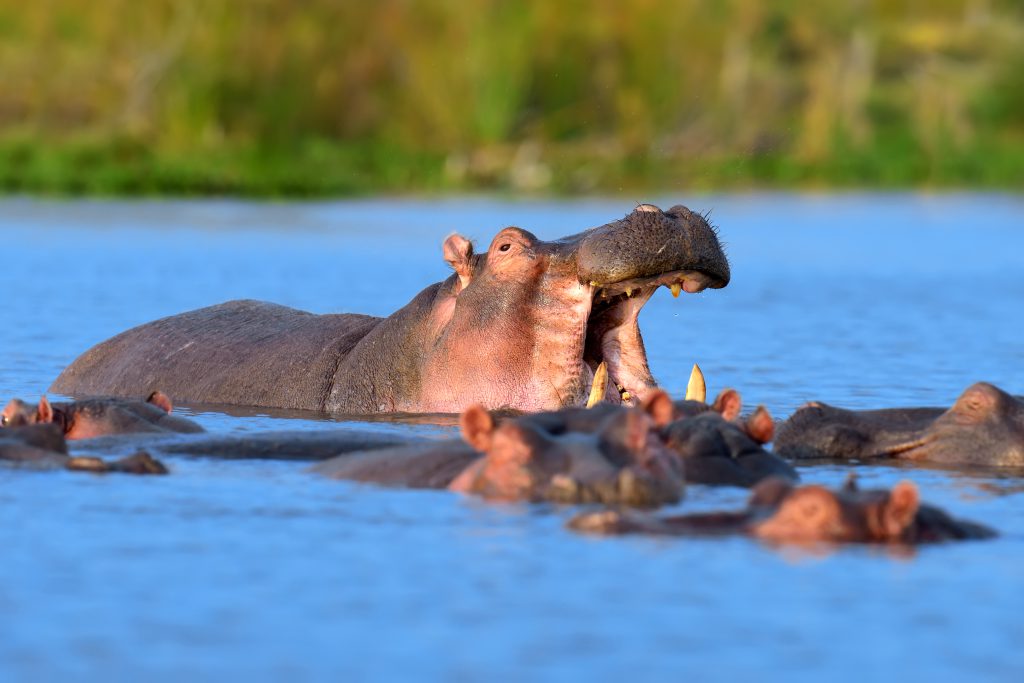 Combining magnificent natural scenery with unmatched African wildlife diversity, it is easy to understand and appreciate (more like be in awe of!) the critical importance of iSimangaliso Wetland Park.
We hope more people will take the time to explore this fascinating and awe-inspiring part of our Country!