Guest Reviews
Uvongo River Resort was awarded the Booking.com Traveller Review Award earlier this year for maintaining an average score of 8.6/10.
Here's what a few of our guests had to say:
"We enjoyed the facility as it was very peaceful during our stay. The location was great and we enjoyed our time at your Resort. I will definitely book a stay here again and will recommend this Resort to our friends and family."- Ebrahima
"The Resort rooms were amazing and so were the staff - especially the night security guard."- Sumaya
"This Resort is beautiful, comfortable and provided value for money. We had a wonderful stay!"- Michelle
"The apartments are spacious; it's quiet and peaceful. The facilities cater for all ages. The pool was very clean. The staff were welcoming and friendly. Perfect location!"- Mashie
We value the feedback, comments and experiences shared with us.
Please remember to share yours with us after every Uvongo River Resort vacation.
YOUR SAFETY – OUR PRIORITY
Our team are incredible! From housekeeping to maintenance and even reception, every person on our team has gone through all of the necessary training to ensure your safety. From the way that your linen is cleaned to the way the units are sanitised – everything we do is to put your mind at ease.

We believe that it is our responsibility to provide our guests and staff members with a safe enviroment, always putting their health and well-being first.

Our dedicated team has been working diligently during this time to ensure that the goverment enforced regulations, as well as our own COVID-19 safety protocols, are adhered to and that stringent health and safety protocols remain in effect to ensure a safe holiday enviroment for all.
More Resort News
Have you been wondering what has been happening at your home-away-from-home?

Read below and wonder no more!
Meet Christina Prinsloo
Christina is the new Uvongo River Resort Housekeeping HOD. Christina was set to start her role at Uvongo on the 1st of April this year, however, due to the nationwide lockdown, was only able to officially start on the 31st of August. We are elated to finally welcome Christina as part of your home-away-from-home team and look forward to witnessing how the housekeeping team flourish under her care.
Updates and Refurbishments
During the lockdown, our devoted team were not sitting idly by – they were hands-on and worked hard to get the Resort in tip-top shape for you, our valued Shareholders, and our esteemed guests. Below are a few of the tasks they have completed over and above the procedures and protocols implemented for the safety of those who stay at Uvongo River Resort.

New Carport Shades installed |
47 Carport Shades replaced

Damaged Cupboards replaced

Started replacing TV'S in Units

Balustrades repainted |
Jungle Gym repaired and
repainted | Garden Ornaments
and Features repainted

Replaced Microwaves in most Units

Maintenance Workshop
repacked and Work
Station added

Replaced Fridges in most Units

Electric Fence installed along
entire Perimeter

Replaced Stoves in most Units

Updates and Upgrades Loading
All Couches will be replaced | Tub Chairs are going to be refurbished | Scatter Cushions will be added in the Lounge | Blinds to be installed in Kitchen and Bathrooms |
Lounge Curtains will be replaced
KEEP THE GOOD TIMES ROLLING
Uvongo River Resort will never step down from a challenge, period.
See how we have used our voices and presence to make a positive change.
In support of the safeguarding and reopening of #Tourism and the #Timeshare Industries, the campaign #IamTimeshare was launched on 23 July 2020. Uvongo River Resort joined in on the action and sent in their very own black and white photos. We believe that our actions played a part in the opening of the Tourism Sector, not only for intra-provincial travel, but also for inter-provincial leisure travel.
By now we are sure that you have seen the viral Jerusalema Dance Challenge. President Cyril Ramaphosa urged South Africans to take part in the dance challenge "to reflect on the difficult journey we have all travelled, to remember those who have lost their lives, and to quietly rejoice in the remarkable and diverse heritage of our nation" – and we have done exactly that! Watch our take on the #JerusalemeDanceChallenge.

Expand your holiday horizons through a range of available ownership weeks. Simply visit the Uni-Vate Properties website and browse to find your perfect match. Secure an additional home-away-from-home week at one of South Africa's finest Resorts.
Live La Dolce Vita in Little Italy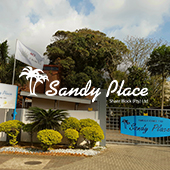 Scoops of memories to be made in your bucket (list)!
---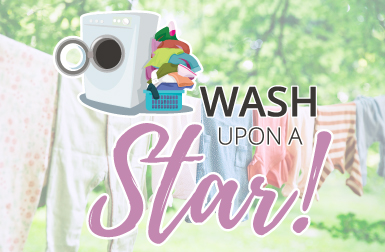 AFRICAN BLESSINGS
As our Jochebed Children's Village continues to grow, so do our laundry loads! We are raising funds to purchase an industrial washing machine that will go a long way in helping us manage the big task of keeping the Village's linen and little king's clothes clean and fresh, while reducing the cost and the time spent on managing the loads of laundry. Read our blog to find out how you can contribute to our cause.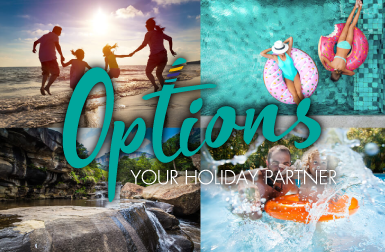 Let's get comfy with holiday 'Options'! As the custodian of your preferred holiday destination, Vacation Recreational Services is consistently looking out for your best interests, as they relate to important and quality holidays. Consequently, VRS recently teamed up with Options. Options (previously VRS Options) is an independent exchange organisation that provides you, as a valued Shareholder, the opportunity of exchanging your week for an alternative holiday in any given year, should you like to. For more information and for exchange enquiries, please contact Options directly on info@holidayoptions.co.za.
Happy holidaying!
---
We are so happy that travel regulations have been eased and that our valued Shareholders are able to travel once again. We would like to ensure that your next holiday goes without a hitch and that the planning of your trip is as effortless as possible.

It is for this reason that we would like to remind you about ACT Travel
– our preferred travel service provider –

ACT Travel can assist you with… The best possible rates for domestic flights, car hire and airport transfers, as well as all documentation before your flight.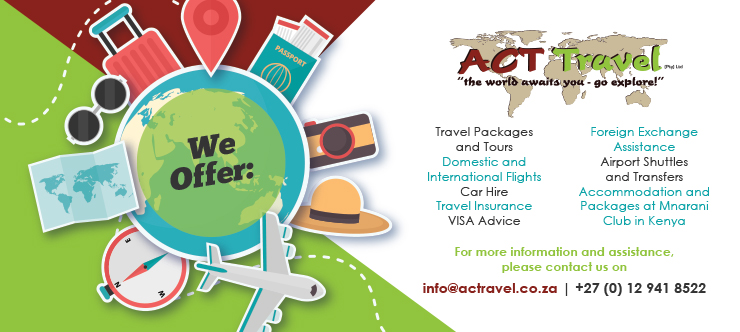 Important Notices
Timeshare Calendar >
2021
Instruction letter >
2021
In Closing...
2020 has given us many reasons to be thankful - even though we may not have realized them at the time. As we end this year, let us focus on these reasons and walk (1.5m apart) together into the new dawn that is 2021.
We have come to realize that with you by our side, we can face anything along life's path. We hope you have a fantastic festive season with your loved ones and a happy New Year!
Warm Regards,

VRS – Managing Director