Expand Your Holiday Horizons
Uni-Vate Properties, an affiliated partner of VRS-Managed Resorts, is offering our valued Shareholders the opportunity to expand their Holiday Portfolio with these incredible ownership options. Browse a wide range of holiday weeks available at these prestigious destinations: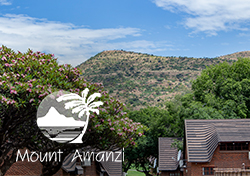 Mount Amanzi
Situated in the heart of Hartbeespoort, Mount Amanzi is the ideal Resort for family and friends to make memories to last a lifetime. The Resort offers a relaxing holiday experience - quite literally on your doorstep, for those living in Gauteng. Experience the beauty and tranquillity that Mount Amanzi offers.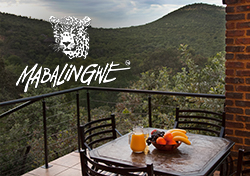 Mabalingwe Nature Reserve
Enjoy even more holidays at your favourite destination! Mabalingwe is all about the distinct scent of the beautiful bushveld and lush grasslands that surround the Reserve, the smell of the fire and the aroma of your favourite braai items sizzling on the grid. It's all about NATURE, FAMILY and FUN!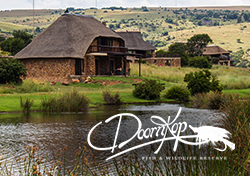 Doornkop Fish & Wildlife Reserve
The gem of Mpumalanga; where unspoilt countryside stretches and rolls in every direction and cosy chalets overlook the gleaming dams and waterways is calling you home! The accommodation and activities at Doornkop Fish and Wildlife Reserve were designed with the family experience in mind.
The possibilities for more precious moments and memorial experiences with family and friends is only a click away.
We look forward to creating more everlasting holiday memories with you!
---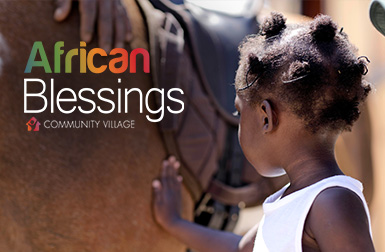 AFRICAN BLESSINGS
Jochebed Children's Village is the heart of African Blessings and the vision upon which the charity organisation was founded. Jochebed comprises of 16 cottages (of which two are currently complete, furnished and occupied) set on the African Blessings Farm. Rather than operate in the mannerisms of the traditional orphanage, each child is placed with a loving family and will grow to reach their full potential within a functional household on the property. There is a well-known African proverb that says "It takes a village to raise a child". It certainly rings true and we believe that the entire African Blessings Farm community and all living here are responsible for shaping and positively influencing the lives of the children; educating and raising them to be leaders.
This is only the start of our vision – help us reach our dreams of offering this safe haven to more children in need.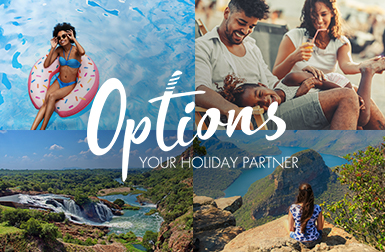 OPTIONS
Has your calendar schedule been flipped upside down?
Options is an independent exchange organisation that provides you, as a valued Shareholder, the opportunity to:
Deposit and Exchange your holiday from one screen.
The Resort, the Occupation date, and the size of the unit will determine the number of Tokens you receive when you Deposit your holiday.
These Tokens can be used to Exchange for another holiday destination, larger unit size or alternative dates at an Exchange Fee.
Select from a wide variety of availability from some of the largest Exchange Companies.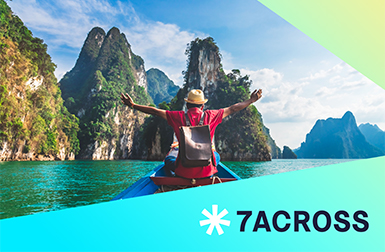 7ACROSS
With 7Across it is easy to go more places, see more faces and cover more bases. All with lower fees and less fine print. If that isn't a win-win-win, we don't know what is.
Join for free! www.7across.com/join-for-free
ACT TRAVEL
Domestic & International Flights / Travel Insurance
Foreign Exchange Assistance / Airport Shuttles & Transfers
Packages at Mnarani Club in Kenya / And so much more!
For more information and assistance, please contact us on:
info@actravel.co.za | +27 (0) 12 941 8522