Mrs Long Leg
"Ladies and gentlemen in front of you, you will see the tallest living animal on earth. Did you know? The average giraffe stands 4.3 to 5.8 metres tall, according to National Geographic."
Bianca Oosthuizen, one of our guests who visited Mabalingwe in February, shared a precious moment captured during her trip of a mother giraffe with her calf.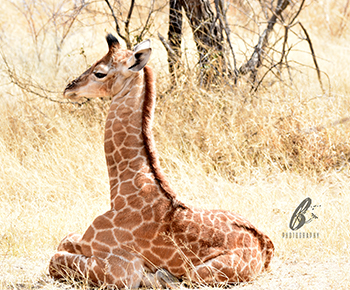 They say it takes a village to raise a child, and the same can be said for the offspring of these lofty mammals. Mother giraffes will often move and browse together with their calves in nursery herds. The babies love to hang around together and play, so they are watched by singular females in an area known as a crèche. This gives the other mums a chance to feed and drink in peace, knowing their little ones are safe from harm before they later take over the babysitting duties themselves.
We would love to see your giraffe snaps, too. Share your Mr and Mrs Long Leg photos with us via email to yourresortstory@mabalingwe.com to be featured on our Facebook page!