Time for a (holiday) change?
We are offering you the opportunity to upgrade your Sudwala Lodge week, or swap your week for a Crystal Springs week.
Sudwala Lodge, in a joint venture with the developer, is offering you the opportunity to swap your week at Sudwala Lodge for a week at Crystal Springs Mountain Lodge (www.crystalsprings.co.za).
As a long-standing Sudwala Lodge Shareholder, you may be asking why?
Over the years, having spoken to many guests and Shareholders, we have come to realise that the unit configuration at Sudwala Lodge does not always fit the needs of a family or large group, especially in the smaller units. We have also noticed that occupancy levels are not what they used to be and are hoping that those Shareholders who do not occupy their Sudwala Lodge weeks will be able to make better use of a week at Crystal Springs.
Therefore, we are offering Shareholders the opportunity to transfer their week to a larger unit at Crystal Springs, as we believe it may offer you more comfortable holidays.
In order to help you consider this option from all angles, here are some of the additional benefits you would enjoy if you did opt to swap:
Crystal Springs Mountain Lodge is a Four Star graded Resort (Tourism Grading Council of SA)
Crystal Springs Mountain Lodge is a Gold Crown Resort (RCI)
The Resort's Gold Crown rating may offer you more exchange value when exchanging your week
You will be upgraded to a larger unit than your current unit at Sudwala Lodge
You still get to enjoy all the beauty, sights and famous tourist attractions of Mpumalanga, as the Resort is within 90 minutes of Sudwala Lodge
Even though you would be moving to a Gold Crown Resort, the annual Crystal Springs Resort levy is comparative with what you are paying now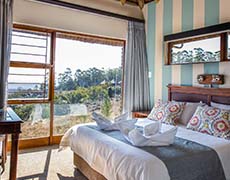 There will be no capital cost to transfer your week to Crystal Springs
Crystal Springs offers a full onsite Restaurant, Pizzeria and Bar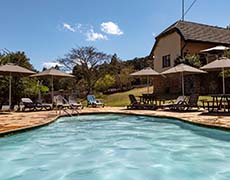 Crystal Springs offers a Spa and an adults-only Clubhouse, with Gym, Sauna, Steam Room, Indoor Heated Pool and Hot Tubs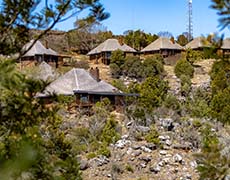 Crystal Springs is home to a
2 400 hectare game farm, with plentiful birdlife and wild animals such as zebra, wildebeest, giraffe, antelope and even leopard inhabiting the area, which can be enjoyed during Guided Game Drives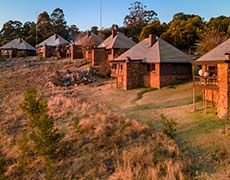 Crystal Springs' guests have their pick of 3 outdoor cold water swimming pools and 3 heated swimming pools onsite
There is a Convenience Shop and Liquor Store onsite at Crystal Springs
Crystal Springs has four different Hiking and Walking Trails to choose from
As mentioned, these benefits are designed to keep you enjoying an annual timeshare holiday, with benefits that may suit you. Should the option to transfer to Crystal Springs be something you are interested in,
please click on this LINK so that we can contact you.
Should you wish to remain a shareholder at Sudwala Lodge, we will of course be delighted that you are staying on and you will continue to enjoy all the benefits of your shareholding at this super holiday destination! Please be assured that any Sudwala week that becomes available, due to a Shareholder relocating to Crystal Springs, will be replaced by a new Shareholder who will, consequently, cover the corresponding levy to ensure that Sudwala Lodge continues to be well supported financially.
Furthermore, should you wish to remain a Shareholder at Sudwala Lodge, we can also look at moving you to a larger unit at Sudwala Lodge. Should you be interested in this option, please click this LINK so we can contact you.