In August this year we welcomed a new Management Team to the Reserve.

Noël Basson is the new Mabalingwe Nature Reserve Resort Manager and Anel van Wyk, the Financial Administrator.
We also welcomed Martin and Zelda Griessel to the family, who have been appointed as the Operations Manager and the Stock Controller respectively.

Please join us in extending a very warm official welcome to Noël, Anel, Martin and Zelda. We are very excited to have this new team on site and look forward to seeing them bring new life and ideas to our beloved Resort. We wish you all every success and much happiness in your new roles and home!
---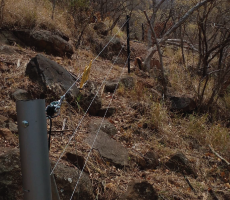 Hippo Fence: Ingwe Camp
A New Hippo fence has been installed around Ingwe Camp in order to deter elephants and hippos from gaining access to the camp, in the interest of our guests' safety.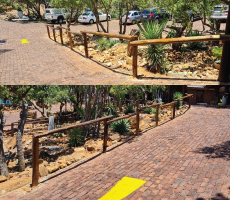 Reception Railing
New steel railings have been fitted at Reception.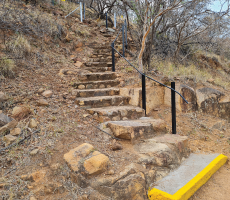 Restaurant to Farm Shop pathway Railing
A new replacement hand rail has been installed on the pathway leading from the Le Fera Restaurant to the Farm Shop and Recreational area. Lighting has also been installed along the path to provide for better visibility and our guests' safety.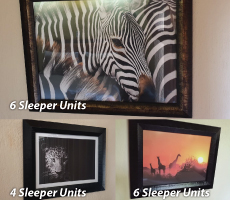 Accommodation Décor: New Wall Art
Old wall art and décor items in the units have been replaced with stunning new wildlife prints.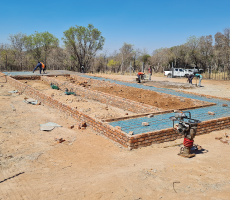 New Laundry
We unfortunately lost the Laundry to a fire during June this year. We are pleased to report that a new laundry site has been identified and building commenced on 1 September.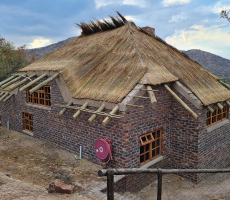 Phiri 93
We unfortunately also lost unit Phiri 93 in a fire this year, but are happy to advise that the re-build was undertaken and will be completed by the first week of December.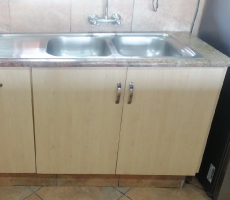 Kitchen Cupboards
A kitchen cupboard refurbishment project was started during the course of the year and is ongoing. The cupboards in several units have already received attention and are looking great. This project is set to be completed by the end of 2022.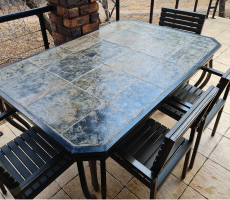 Patio Chairs
Plastic patio chairs will be replaced by the end of the year with steel patio chairs at all of the units, at all of the Camps.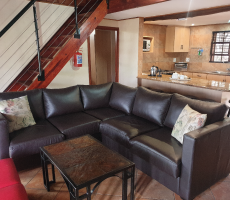 Corner Sofa Suites
The replacement of lounge furniture in selected units is ongoing and systematic, as corner sofa suites are introduced to replace the old couches.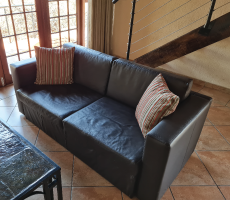 Sleeper Couches
30 sleeper couches have been replaced in the 4 sleeper units during 2021, as required and systematically.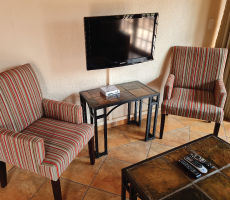 Carver Chairs
The Carver chairs in the 4 sleeper units are being reupholstered. This is an ongoing project.
Rangers' Office: Waiting Area
A comfy, reupholstered couch has been placed in the Rangers' Office to create a Waiting Area for guests to use when making game drive bookings, or when catching up on updates and information with the Rangers.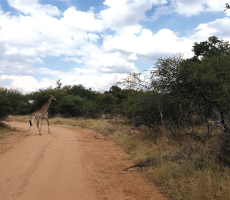 Gravel Road Grading
The gravel roads on the reserve have been graded to reduce corrugation and potholes.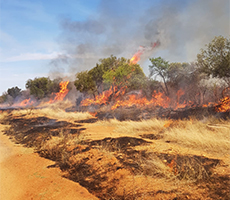 Controlled Block Burns
Controlled block burns have been underway, with sections of Witland and Kingfisher Dam already completed. Controlled burns have been scheduled for the remainder of the year, and are undertaken to remove accumulated dead, unproductive and unpalatable plant material in order to combat or prevent bush encroachment.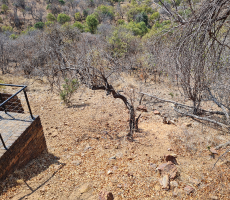 Bush Clearing Around Units
With the assistance of Working on Fire, the team has implemented bush and veld clearing around all units. The camps were tackled one by one, starting with Kubu Camp. The clearing of veld and bush debris is in aid of general maintenance and as a preventative measure in case of veld fires.