Upgrades and Refurbishments
We are excited to share with you the upgrades and refurbishments we have made at our Resort during the year:

Our walking trail is one of our biggest attractions! We have improved the safety and visibility of the trail for our guests by installing new walking trail signs for a better bushveld experience.

Our guests have been waiting in anticipation. We have finally completed the refurbishments on the swimming pool so that it's in tip-top shape for guests to enjoy on those hot summer days.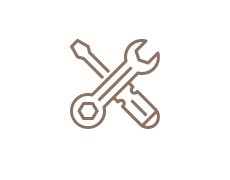 We have replaced all of the kitchen cupboards in the Bush Units. In addition, the curtains in the Bush Units have been replaced and the units are looking great. We have also placed aluminium strips on all bedroom and bathroom doors in the Bush Units to protect them from being damaged by the door stoppers.
Welcome to the Monateng Safari Lodge Family!
A heart-felt welcome to the following individuals who have recently joined our amazing team:
Arno du Plessis - FNB
Arno du Plessis joined us on the 8th of July 2019 as the new FNB Manager.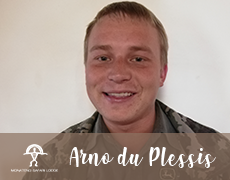 Willem Smit - Maintenance
Willem Smit started on the 1st of August 2019 and is our latest member to the Maintenance team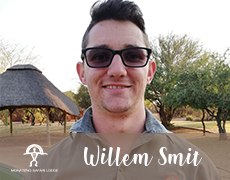 Anngelien Boshoff - Reception
Anngelien Boshoff, who also joined us on the 1st of August 2019, is our new Receptionist.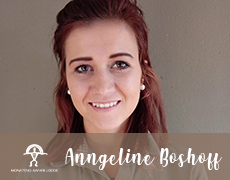 Events at Monateng
At Monateng Safari Lodge, holidays and special occasions are a real treat. Take a peek at how we celebrated with you, our valued Shareholders as well as with our guests:
Father's Day
This year's Father's Day was one for the books! Biltong and peanut treats were handed out at reception for the guests, while children were invited to decorate cupcakes to gift to their awesome Dads. Guests were also invited to play a series of games that tested how well and how quickly teams could complete various challenges.
Youth Day
To celebrate this day, guests were invited to take part in a game of laser tag! The day ended with a fiercely entertaining fire-spinning show.
Mandela Day
"We can change the world and make it a better place. It is in your hands to make a difference."
In true Madiba spirit, the Monateng Safari Lodge team wore casual clothing at a R2 charge, which was collected and donated to a charitable cause.

The team also visited the Farm of the wonderful charity organisation and children's home, African Blessings. They handed over the donations which they had collected and spent a day, full of fun, with the children.
Women's Day
Our Women were adorned with appreciation! During this year's Women's Day, flowers and delectable Le Fera Restaurant cupcakes were handed out to all the Mothers who checked in to the Resort. Mbali Day Spa had a Women's Day special spa package and guests were also offered a free glass of wine at dinner at Le Fera Restaurant.
Heritage Day
We celebrated the day with something which brings all South Africans together – a braai! Guests were invited to join in on the braai festivities where we provided pap, sauce and a salad. We also hosted a volley ball tournament, challenging guests to play against our staff. Lastly, guests were entertained with great music and traditional dance performances from members of our staff.
Customer Service Excellence
We always strive to ensure that we provide our guests with excellent service. Guests who visit our Resort are given an opportunity to nominate a staff member who they feel provides A-class customer-centric service. These are the team members who received the most nominations from our guests over the past year:
HOUSEKEEPING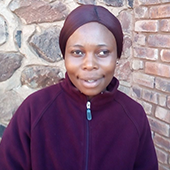 Mimi Mdluli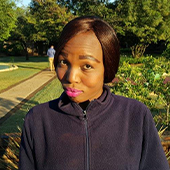 Zama Mtethwa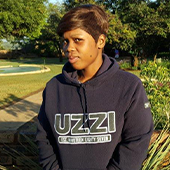 Nokwanda Mncube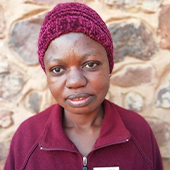 Gloria Dube
GUEST RELATIONS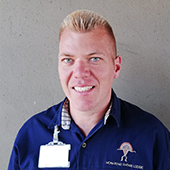 Hannes Vosloo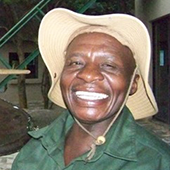 Joachim Jele
GAME RANGERS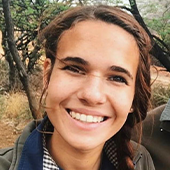 Bernadette Riekert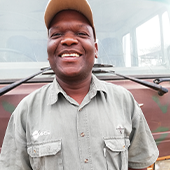 Lazarus Khoza
Apart from the stunning bushveld environment and great facilities, Monateng Safari Lodge stands out as a holiday resort destination as a result of the excellent service provided by our team, who pride themselves on ensuring that our Shareholders and guests have the best possible time during their stay. We would like to extend a huge thank you to the whole Monateng Team for your hard work and dedicated service!
We Care for African Blessings
We believe that it is important to give back – be it in the form of donations or even by giving just a few hours of your time to put a smile on the faces of those who need it most.

We visited African Blessings, an NPO based at Rustfontein Farm near Bronkhorstspruit, with one clear mission in mind: to give joy, love and share inspiration. We entertained the children on the Farm with a puppet show.

The Living Ball Dance Group accompanied us and gave a great interactive performance that shared the gospel, using different coloured balls with various Bible verses.
The group was kind enough to donate balls for the children to play with and enjoy!

Rudi Baart, one of the performers at Monateng, performed his popular strong man show for the little ones. He used this demonstration to share the testimony of what God has done in his life and the importance of working well in a team with great leadership. Seeing the smiles from the little ones truly warmed our hearts. Our visit to African Blessings was a day well spent!

Find out more about this incredible organisation here.
Good News Upon our Horizon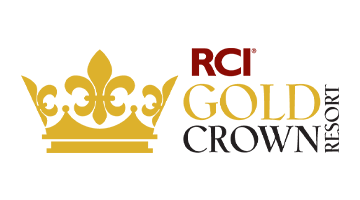 RCI
We are pleased to remind you that Monateng Safari Lodge attained Gold Crown status at the prestigious RCI OSCAS Awards Gala held in March 2019. Gold Crown status is the highest grading a Resort can attain; and to maintain this grading is such a wonderful accomplishment.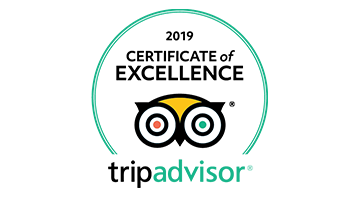 TripAdvisor
We are excited to share that we were awarded the TripAdvisor Certificate of Excellence for consistently receiving 'Very Good' and 'Excellent' reviews.
We currently have a rating average of 4,5 out of 5.
Thank you to our guests for your valued reviews.
A Little More Information...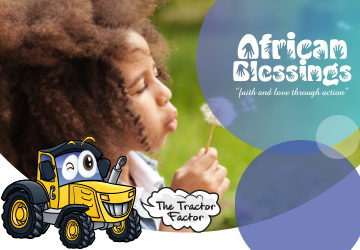 AFRICAN BLESSINGS
Did you know that we support African Blessings? This Non-Profit and Public Benefit Company cares for its community, children, animals and the environment. Their latest project is to raise the much needed funds for a new tractor for their farm.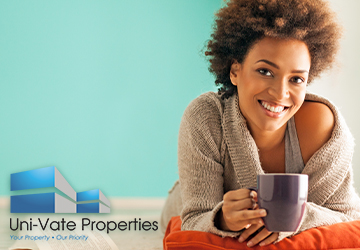 UNI-VATE PROPERTIES
Expand your holiday portfolio and make even more wonderful memories with your loved ones! Monateng Safari Lodge has a limited number of weeks available for purchase. Please contact info@univateproperties.co.za for more information.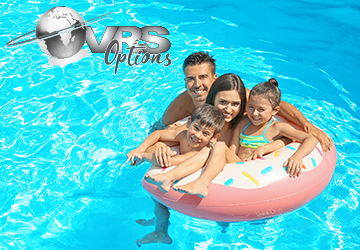 VRS OPTIONS
VRS Options allows you to exchange your fixed holiday for availability at various resorts, for alternative dates or unit sizes. We've secured you a multitude of destinations through some of our partners to give you more holiday options. (Please note that the exchange fee will increase in 2020)
PLEASE NOTE
Please be cautious when considering resale agencies or when entering into agreements with entities which are not registered with the Vacation Ownership Association of South Africa. (VOASA)
In Closing...
We have enjoyed making incredible memories with you, our Valued Shareholders, and we look forward to many more exciting times ahead of us in the new year.

We hope that your bushveld adventure with us has
brought you wonderful memories that have surpassed your wildest dreams!

May peace, joy and love adorn you and yours this Festive Season.
Season's Greetings!


VRS – Managing Director